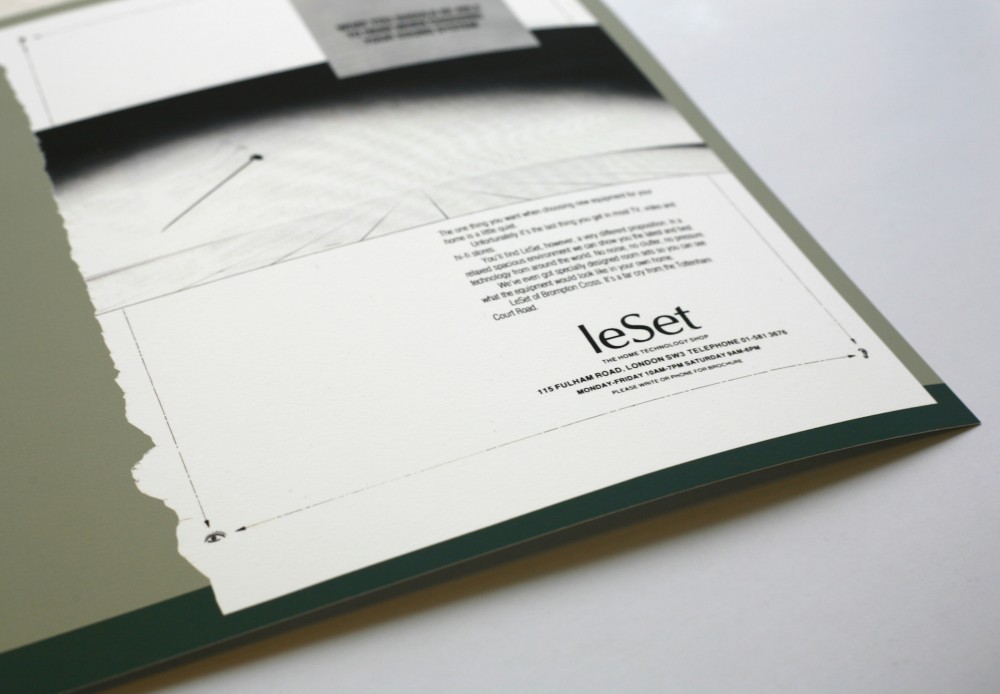 2013 - ongoing
A printwork and an ongoing collaboration with Sophie Anson
MNOPQRS/Martin & Robin Novak-Smith is an ongoing collaboration between the artists Wouter Van der Hallen and Sophie Anson;
A Far Cry: archival pigment print on Hahnemühle Photorag (308 gsm), 30 x 42 cm, ​edition of 5.
'A Far Cry' is one out of an ongoing series of works made in collaboration with Sophie Anson (under the monniker MNOPQRS, short for Martin & Robin Novak-Smith), and is no more than a pictorial re-staging of the artists' moment of inspecting and archiving the found document (a 1980 magazine advertisement for a hi-fi shop on the Fulham Road, London) scanned and used for the work. The table upon which the advert was originally laid out, is digitally 're-built' as a background picture plane via the colour-sampling of a photograph of the table top and its painted sides. The advert itself describes the shop's listening conditions for the testing of hi-fi equipment ("What you should be able to hear when...").
The work makes an echoing equation between this and the viewing room behind a gallery where such an edition might be subject to a further process of laying out for inspection.